Dr. Sang Guun Yoo
Dr. Sang Guun Yoo
Escuela Politécnica Nacional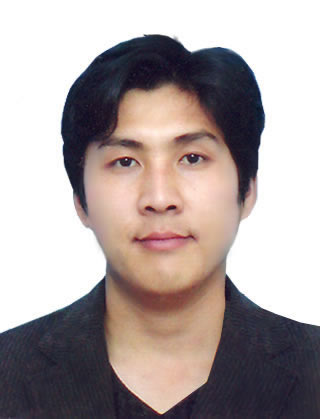 Conference theme:
Cybersecurity In the Era of Industry 4.0

Abstract:
The Industry 4.0 era is bringing major changes to our lives, through technological evolutions such as the Metaverse, Cryptocurrencies, Autonomous Vehicles and robots. And although these changes will bring benefits to the lives of human beings, they will also bring new cybersecurity threats. Given this trend, Prof. Sang Guun Yoo will talk about the new cybersecurity threats that industry 4.0 is bringing and how we can protect ourselves against it.
Speaker biography:
Dr. Sang Guun Yoo is professor at Escuela Politécnica Nacional. He received his Ph.D. and M.S. degrees with honors (Summa Cum Laude) at the Department of Computer Science and Engineering at Sogang University in Seoul, South Korea. He is one of the co-founders of ExtremoSoftware (Microsoft Gold Certified Partner), where he worked as CTO to lead different technological innovation projects. He was a consultant in different entities such as the Army's Intelligence Agency, Ecuadorian Navy, Ministry of Defense and the Ministry of Tourism. Professor Yoo also had the opportunity to work as a Chief Research Engineer at the LG Electronics Research Center and participated in multiple research projects with Samsung Electronics in South Korea. He is currently IEEE Senior Member, SCIEI Senior Member, SENESCYT Principal 3 Accredited Researcher, ACM Professional Member, MCITP, MCTS, MCSA, ITILv3 Foundation. Dr. Yoo also had the opportunity to publish more than 70 scientific articles indexed in international databases. As a hobby, he manages a YouTube channel (www.profesang.com) to spread different knowledge related to the area of ​​technology and business.